---
Aug 12: Lake Run and BBQ @ Granite Bay State Recreational Area
Saturday, August 19: Sierra Invitational @ Sierra College, Rocklin, CA
Saturday, August 28: Oakmont Invitational @ Johnson Springview Park, Rocklin, CA
Saturday, September 9: Nevada Union Invitational @ Nevada Union High School, Grass Valley, CA
Saturday, September 16: Bret Harte Frogtown Invitational @ Calaveras County Fairgrounds, Angels Camp, CA
Saturday, September 23: CANCELLED Goldmine Invitational
Fri-Sat, September 22-23: Campout at Black Miners Bar
Wednesday, September 27: FVL 1 @ Nevada Union High School, Grass Valley, CA
Saturday, September 30: Tom Laythe Invitational @ Willow Hills Reservoir, Folsom, CA
Sunday, October 1: Volunteer @ Urban Cow Sacramento
Saturday, October 7: 100 Mile-a-thon
Fri-Sat, October 13-14: Homecoming Weekend
Saturday, October 21: Flat SAC Invitational @ Gibson Ranch Regional Park, Elverta, CA
Thursday, October 26: FVL Final @ Railhead Park, Auburn, CA
Saturday November 4: Subsections @ Calaveras County Fairgrounds, Angels Camp, CA
Wednesday, November 8: End of Year Banquet @ West Park High School Campus
Saturday, November 11: Section Finals @ Willow Hill, Folsom, CA (qualifying athletes only)
Saturday, November 25: State Meet @ Woodward Park, Fresno, CA (qualifying athletes only)
Click here for full calendar view.
---
---
---
past events archive (below)
---
---
Distance Fest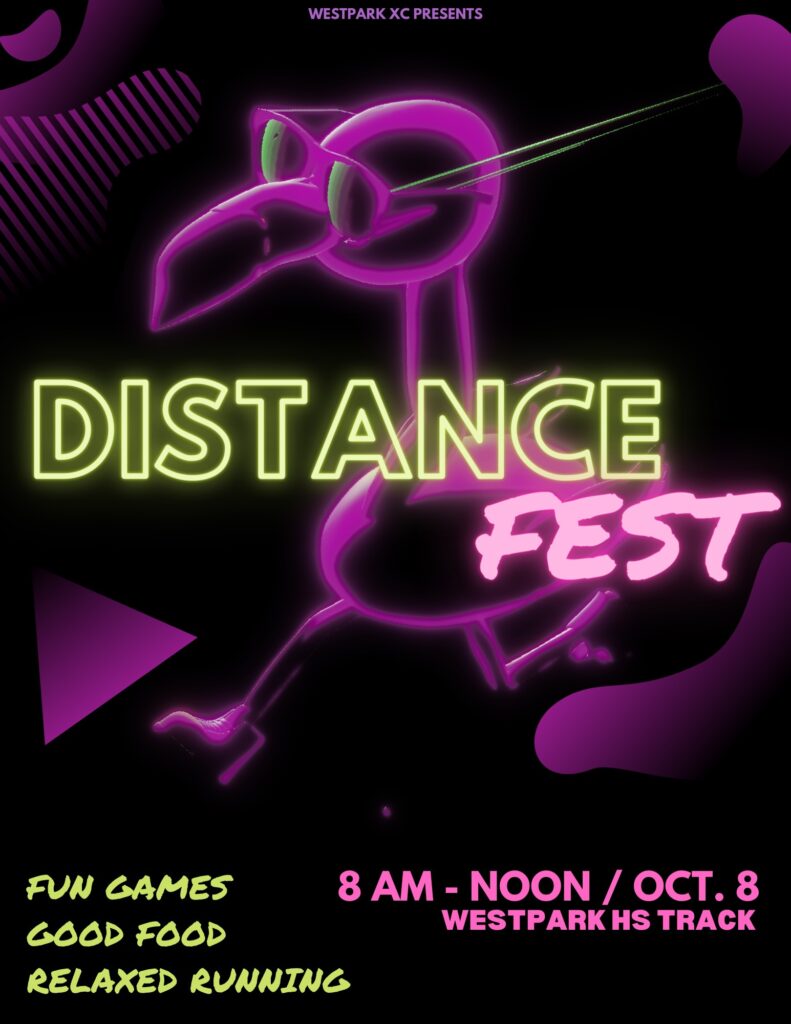 Distance Fest
WAS Saturday, October 8, 2022
8:00 am – 12:00 noon
@ West Park HS Track
Running. . .Food. . .Games. . .Fun!
Thank you to all the family and friends that attended West Park XC's only fundraising event of the year! Athletes raised funds through running a mile-long trail through campus, where they broke last year's team record of 163 miles! Proceeds pay for entry fees to meets, team banquet and related expenses.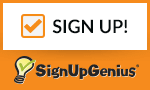 ---
Camp Out

Team Camp-Out
WAS Friday, October 14 – Saturday, October 15, 2022
Black Miners Bar – Folsom
The team enjoyed evening and morning runs, swimming and paddle boarding, hamburgers and hot dogs, team skits and dances, campfires, s'mores, pancake breakfast….need we say more?
More details can be found on Camp Out Tab